Our Values Guide
Our Benefits
We believe without this value being the first in order, nothing else will function or be of any lasting value. Our commitment is to do the right thing, the right way, always, whether others take notice or if nobody is watching. We hold ourselves at a corporate level and our sales force to the highest standards, this way we will never be compelled to have to defend wrong or misleading actions.
We believe LiBu is unity of legacy intertwined with loyalty, where individual ego is replaced by togetherness, for by togetherness we achieve more as the sum of all the parts together achieves more than each part on its own. We cultivate this by maintaining a strong family focus, from our corporate team to our amazing Representatives, working on One Team, trusting each other, placing the needs of others first, helping people develop and perform, and act selflessly, always focused on the growth and well-being of their families, customers, teams, and their communities.
We believe how you do anything, is how you do everything. This is truth: 99% is hard, but 100% is a sinch. Our default commitment is always to deliver above the promise. By not cutting corners from the top down, our culture dictates we will expect the best products, plans and programs from corporate, and corporate will hold its Representatives to the highest standards in ethics and salesmanship.
We believe you can enjoy life unlimited when you decide to create more space for personal, spiritual, physical, emotional and financial enjoyments. To have more, you must become more, and to become more, you must direct massive results-oriented actions in the right vehicle. The residual income opportunities only offered by LiBu are designed to help you create those spaces for your enjoyment; but remember: Freedom is never free. You have what it takes, but it will take everything that you have, and with LiBu, you have a partner to help you achieve freedom at whatever level you desire.
We believe our greatest asset is found in our people that lead, whether at corporate or on the field. We are committed to developing and supporting leaders who develop leaders and followers within their marketing organizations. No matter what your background, ethnicity, education, gender or preferences are, if you are coachable and give us one good year of your life, we WILL grow you, and significant financial and non-financial recognitions will mark you advancement. Our leadership style from the top down is modeled after servant leadership, not authoritative leadership. From the top down, our LiBu leaders share power instead of having one person or a small group of persons hoard it.
We believe your "Why" needs to make you "Cry", meaning, it must be so powerful and compelling, that it motivates you from within to reach your goals and ignite your passion. With purpose guided by passion and discipline that leads to massive results-oriented actions, your dreams WILL be achieved. Your strong "Why" improves your health, grows your business, supports your family, and helps achieve greater personal growth. LiBu will help you define and remind you of your why, live out your why, and that's how you'll fly.
We believe that every day we are alive affords us to paint our own picture on our legacy canvass. We focus on enjoying the experiences that make the moments that create the legacies our lives have to offer those coming after us. This is why at LiBu, we celebrate each other as human beings, and humans doing. We are present. We embrace and appreciate laughter, discover new experiences, and treasure precious moments at high levels of consciousness, where unconditional love and uncontrollable laughter compels us to live life out loud. This is LiBu: The Residual Income Company.

What drives
Us?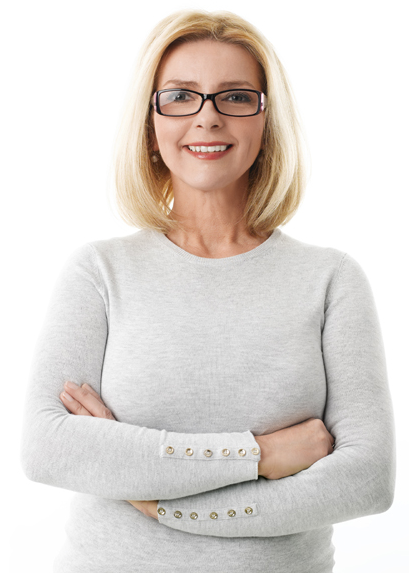 Our Name
LiBu is derived from Life Abundantly, which comes to us from a biblical scripture which states: "I have come that they may have life, and that they may have it more abundantly." We believe those who desire to put the effort to change their lives for the better need only an opportunity to live life unlimited. At LiBu you are at work for yourself, not by yourself. An abundant life is found at the crossroads of opportunity, training and support. At LiBu we offer all three foundational principles.
Our Mission
LiBu exists as the Network Marketing arm of the Farmworker Enterprise Foundation to deliver substantial savings and risk control to our Member-Clients through our benefits held in-trust, and life-changing residual income to our well equipped Member-Associates (Representatives).
Our Vision
LiBu will catapult Farmworker Enterprise Foundation to become the nation's premier provider of Employer-Employee and Self-employed benefits by offering our Member-Clients benefits in-trust at below private insurers market rates, providing them top notch client support and will empower its Member-Associates (Representatives) to reach their financial goals.
Our Motto
The Residual Income Company. What does this mean? Imagine your favorite singer. He or she is paid each time their song is played on the radio for having it recorded ONCE in the studio. That's a residual. It is what happens when a LiBu Rep gets paid over and over for the work of referring a client ONCE into membership with Farmworker Enterprise Foundation, and those clients elect any of the many benefits ALA may offer, whether government-mandated or electives.
Our Logo
Life Abundantly is characterized in our Logo. An energized, vibrant human under a productive tree encapsulates enjoying life with unlimited abundance and all the advantages of having a strong residual income. The color palette also has meaning. Red symbolizes the personal effort each Representative puts forth to set up appointments with business owners and get the Membership sale. Blue symbolizes the hope that motivates the call to action, where the sky is the limit. Green represents the fact that our actions and faith in LiBu are remunerated with strong financial gain.
Our Values
The bedrock of our success is defined by the culture we create where the atmosphere of great expectancy is fostered, and clear values govern every policy, product and program we develop in order to achieve and surpass our goals. LiBu is founded on 7 core values that unite all the parts into One National Benefits Family. These time-proven values raise the standard high for our expectations for our corporate team and field Representatives (Member-Associates) who are at the forefront of our growth, achievements, and accomplishments. To support our long-term goal of preserving our culture-now and in the future-we put our values down on paper for the world to see. We're calling it simply: Purpose-driven To Serve. What compels us is engrained in the LiBu mission, vision, motto and logo. It describes what we stand for and what matters most to us. It defines what success looks like as we grow together into One National Benefits Family.
Our Structure
LiBu serves as the national referral marketing arm of the Farmworker Enterprise Foundation, an employer-employee based, worker, independent contractors, and self-employed network built for the labor industry with contracts, compacts; an association under the rules of the IRS as a 501(c)(5) labor organization regulated by the US Labor Department that provides a wide variety of benefits and business services to its 30,000-strong members and their employers since 2006.
LiBu
University
We understand that our most valuable asset is found in our Representatives (aka Member-Associates).To ensure they build strong businesses we know they must be fully equipped with the best tools, field trainers and customer support. We spare no expense to offer the very best and easiest way to learn the education needed to be certified by Farmworker Enterprise Foundation and to produce income through sales generation. LiBu University consists of three modules:
Forty years of business experience in profit and no-for-profit organizations has led our founders to form Farmworker Enterprise Foundation in 2002, and co-found LiBu: The Residual Income Company in 2016. Risk management, regulatory compliance and savvy investment strategies is the foundation upon which our platforms are structured.
Tax Considerations

for Incorporating